Water Features - Great Additions to Pools!
by Tim Sanford on 03/10/17
One of the hot trends for pools is incorporating a water feature into the pool design. Whether it is water cascading from a stone waterfall or an intricate grotto located behind the falls, the new trend for pools is to add the relaxing element of falling water. Customers are incorporating fountains that shoot bursts of water through the air, elaborate cascades that drop a sheet of water into the pool and intricate waterslides for the kids (and you too). You can create your own natural wonder of the world right in your own backyard.
Here are a few photos of some of the natural water features we have incorporated into our customer's pools. Enjoy and stay cool this summer!
Pool with Hot tub waterfall.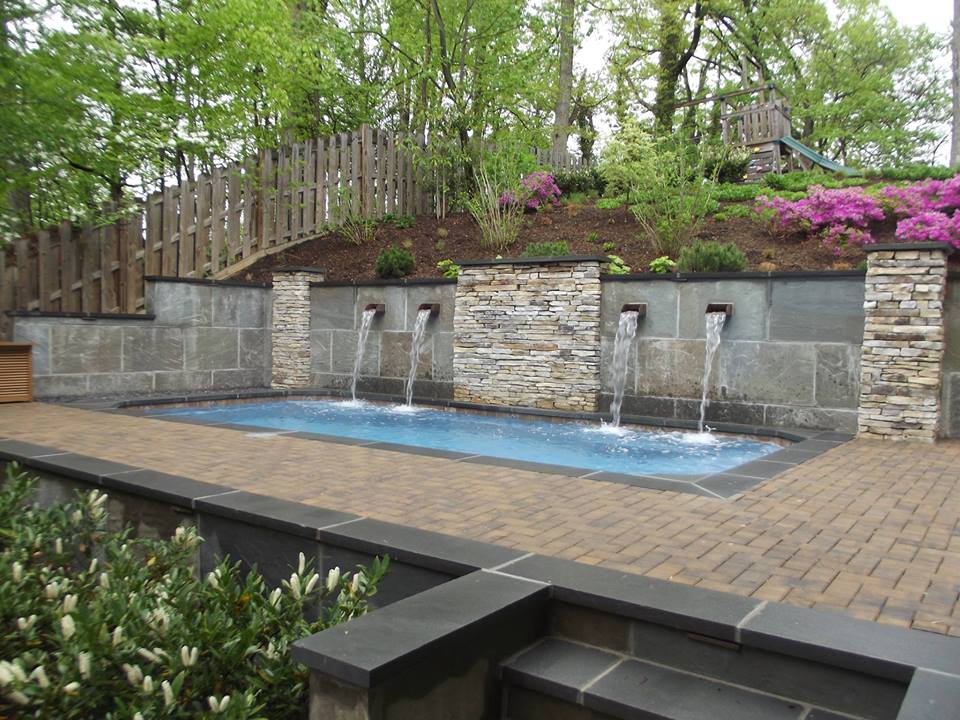 Pool with stone wall and waterfalls.
Pool with waterfall planters.
Pool with waterfall planters.